As a Merchant, you can create your own custom roles on Monnify and choose exactly what each team member on your team can see and do. You can create new roles by following the steps below:
Log in to your account and navigate to the setting tab on your dashboard.
From the settings tab, you can view the Team option

that provides you with the options of either managing roles or inviting a team member. In order to create a new role, click on the Manage Roles button.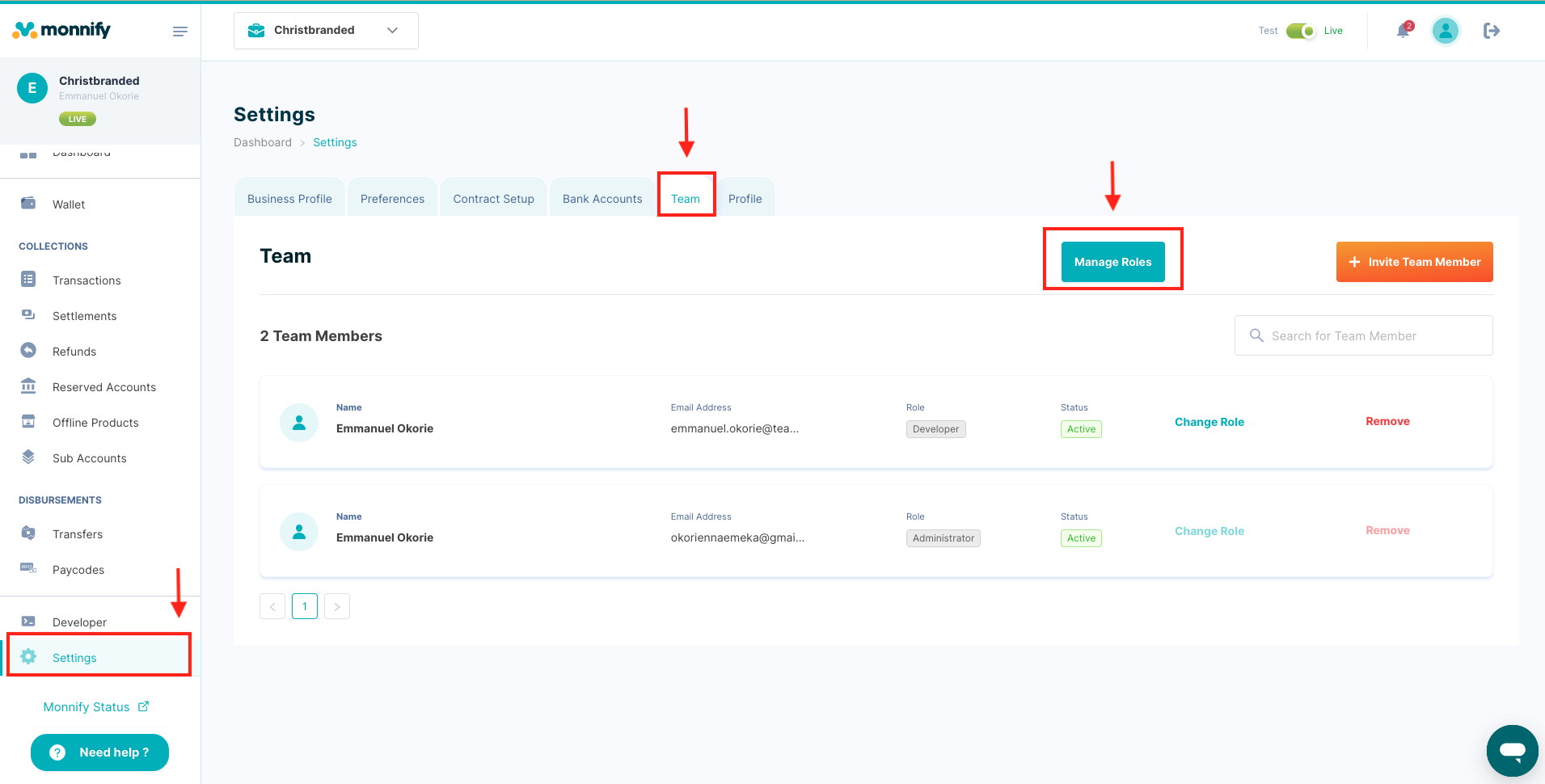 A page is displayed that provides you with information about the various roles available on the monnify dashboard.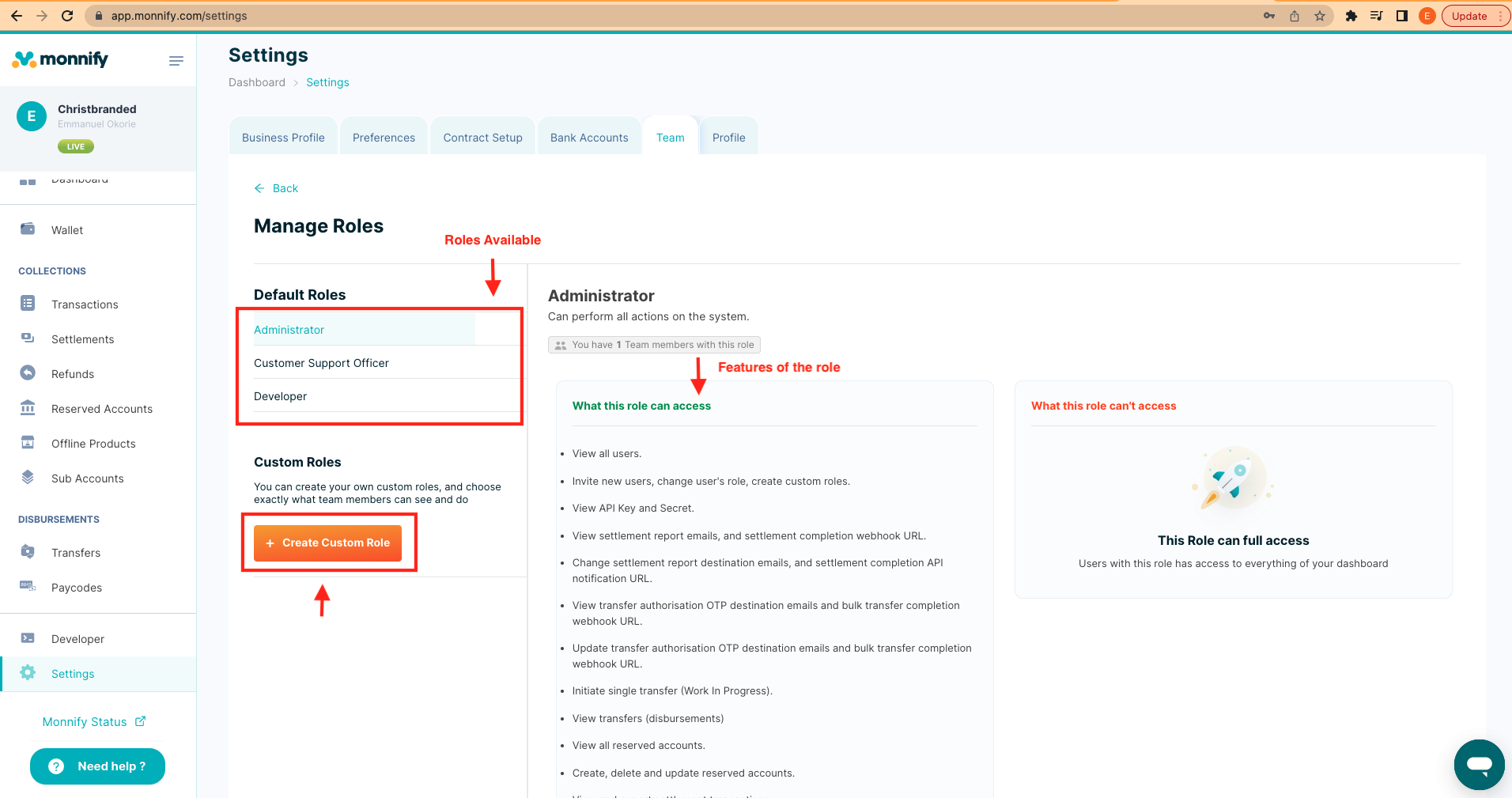 Click on the create custom role button to create the roles you want to create. Upon clicking the create custom role button, you will be provided with a page that provides you with more information to provide for the role you are creating.

You are expected to provide the name of the role you are creating, a brief description of the role, and also the permissions allowed for the role.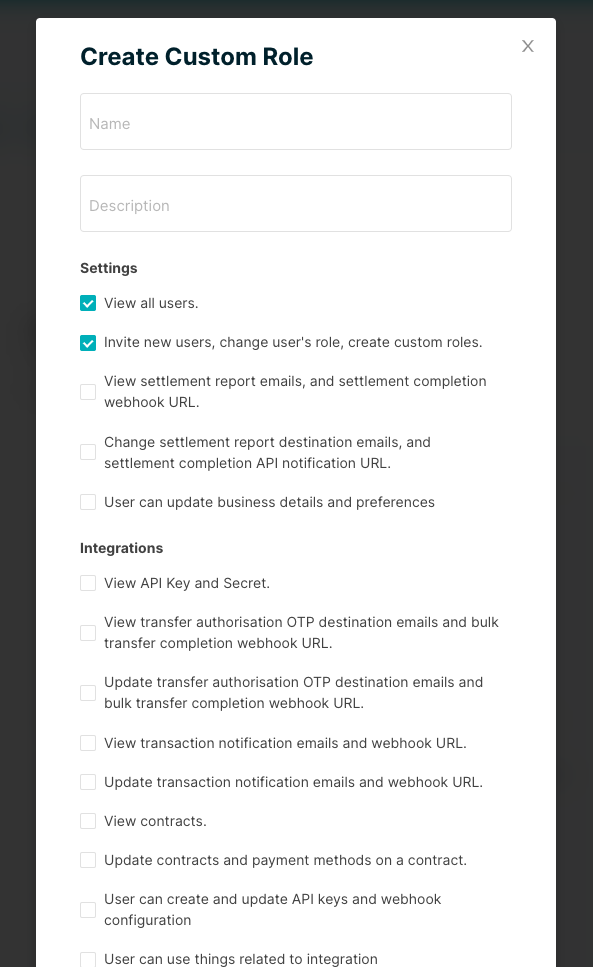 Once you are done with all the settings for the role, you click on the create role button and the role is created.